PITAYA AN EXOTIC FRUIT FROM SOUTHERN JALISCO
Spring is coming and with it La Pitaya! Considered an exotic fruit for its freshness, bright colors and unique flavor.
The Pitaya blooms in spring and those of us who have tried this fruit are looking forward to the month of May and part of June.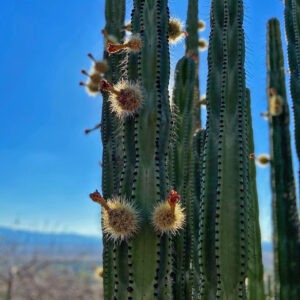 Jalisco receives people from different parts of Mexico who come to try this sweet and refreshing fruit.
In Jalisco, more than a thousand tons of Pitaya are produced per year, and they are sold in different locations of the State.
The fruit is of different colors, such as pink, red, white, yellow, and purple.
This fruit is covered by a thick green skin that is surrounded by thorns, while inside its texture is very juicy and smooth.
The color has nothing to do with its flavor or its size, it depends on the place where it is being produced, by climate and/or the type of soil.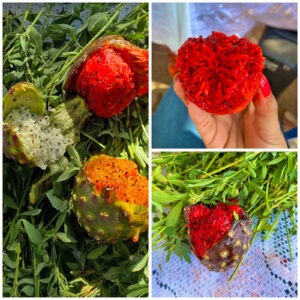 The procedure of cutting the fruit, is to see if it is open or if the thorns are falling off, that is when you know it is ripe and can be eaten.
Something very important to do when cutting the fruit and to have better results, is to cut it at dawn because the fruit is freshest and it will last longer.
After its cut, to keep it in its state, walnut or alfalfa leaves are usually used to keep it fresh.
You may purchase pitaya from many local street vendors. You can also find it in the portals of Ciudad Guzmán, Sayula, on the sides of the roads and in the orchards.
For six weeks (May-June), you will see pitaya vendors throughout the streets of Ajijic our Pueblo Magico with huge baskets full of colorful Pitaya fruit.
In June, when the rainy season begins, the pitaya season ends. This is because the rain causes the fruit to decompose.
It is very important to note that the pitaya harvest generates jobs, such as cutters, peelers, sellers and drivers and is a contributing factor to Jalisco's economy.
THE PITAYA AND IT'S HEALING AND NUTRITIONAL PROPERTIES
It is believed that this fruit prevents diseases such as diabetes, as it controls glucose levels and respiratory problems due to its high content of vitamin C.
Due to its great source of fiber, it can also help improve our digestion, and it is said that it is a natural energizer and rich in antioxidants.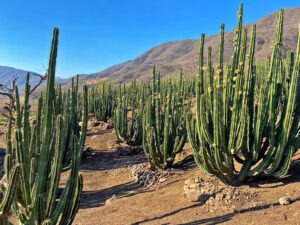 CACTUS FESTIVAL
Without a doubt, the festival celebrating the Pitaya Cactus is an event that people look forward to in the town of Amacueca, Jalisco. This event happens on the third Sunday of the month of May, where all types of pitayas can be found at the foot of the orchard. In addition, you can find bread, ice pops, jams, punch, water, jelly, Mexican traditional ice-cream and even hot sauce made from the Pitaya.
Have you ever tried Pitaya fruit? No? What are you waiting for?!!!