Making a Difference at Lake Chapala
Expats who have made the choice to retire here can easily find themselves very busy with new friends and a full social life.  There are great places to eat. Guadalajara is a 45 minute drive and holds a treasure trove of culture and history.  A good life is very affordable. The architecture is enchanting. In short, living at Lakeside is delightful.  Even during the pandemic, we have had the ability to go take a walk in a beautiful environment. A body can stay happily busy here.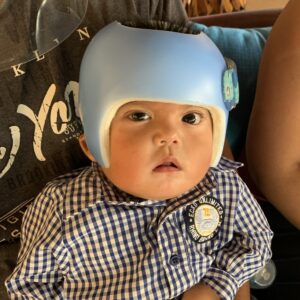 Henry David Thoreau once said, "It is not enough to be busy…The question is: what are we busy about?" In the list of ways to keep busy, one high quality way to spend your time is in service of children here at Lakeside. There are children who live here who need your help.
Niňos Incapacitados, a local charity, currently serves 125 children by providing medical services to children up to the age of 18.  The organization has been providing these services since 1974 and is registered with the government as a civil association that can receive donations on behalf of profoundly ill children.  Niňos Incapacitados helps to provide chemotherapy, surgeries, medicine, and a variety of medical interventions that saves the lives of the children in our community. We provide funeral assistance as part of our service to this community.
Baby Sebastian came to Niňos Incapacitados for assistance with a cranial deformity that required early in-life medical interventions to prevent future problems. He is pictured in his post-surgical helmet and with the final results.  Sebastian is a handsome and healthy little boy with a bright future.  He is an example of the transformative mission of Niňos Incapacitados.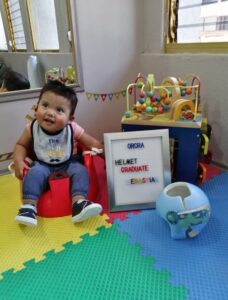 The Board of Directors is comprised of a professionally and internationally diverse group who are highly motivated to do this work.  We are joined in our work by community partners and local businesses who have committed to supporting and saving the lives of children. You are invited to join the work through volunteering, fund raising, and offering your skills.
As the President of Niňos Incapacitados, I cannot begin to tell you how satisfying it is to see the effect of providing medical care to children.  Because this is a small community, you can immediately see the reward of restoring a child to health and experience the joy of providing quality medical services. And when we do not save the life of a child, we have the privilege and sure knowledge that we stood with their family to do everything that could be done.  Join us in this work in any way that you can. Being busy and helping children is a great way to spend time.
If you are interested in helping, please contact Lydia Bodin at lydiabodin54@gmail.com.